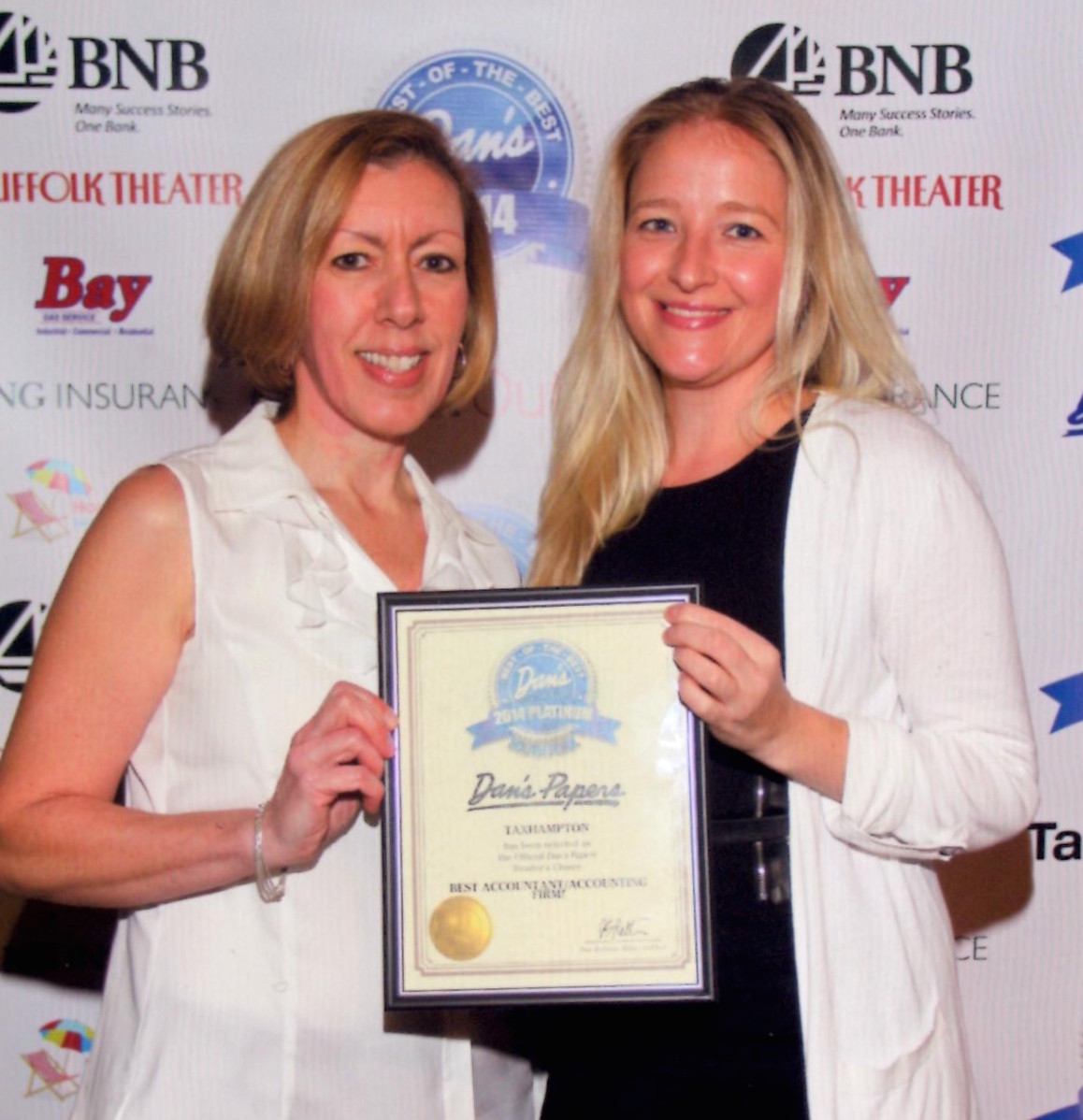 Meet The Team
Angela Gray & Agnes Renes Sopolinski
Our Mission
TaxHampton's mission is to help our clients achieve success by providing personalized attention and a commitment to service that addresses not only today's needs but tomorrow's plans. This dedication to helping you achieve your financial goals means placing a premium on timeliness, thoroughness and accuracy.
Angela provides Payroll, HR, Bookkeeping, Benefits Assistance (liaison with broker), Tax guidance and related work for my start-up company, The Internet Advertising Institute. Without her, I would not have been able to get past the wall of payroll, tax, insurance, benefits and other stuff – none of which is user friendly – that new businesses need.
Angela is the consummate professional. I have the honor and privilege to serve with her on the Board and the Marketing Committee of the Manorville Chamber of Commerce. Angela is thoughtful, articulate and extremely organized. She follows through with all obligations and goes above and beyond.
I am happy to recommend TaxHampton, Inc and Hamptons Payroll, Inc. Angela is a pleasure to work with and is always available to answer my questions. If she doesn't know an answer immediately, she always does the research and gets back to me with a thorough and detailed answer.
While Angela and I both provide similar tax services, I have come to rely on her payroll expertise, and without hesitation I can recommend my small business clients to her for their payroll reporting needs.
Send us a message to set up your free consultation.